Editorial Assistants/Copyeditors
The following volunteers generously provide copyediting and proofreading assistance to the journal:
Nathaniel Sheetz is a recent graduate of Penn State with a Master's degree in industrial engineering and operations research and Bachelor's degrees in industrial engineering, Spanish, and international studies. He is a self-employed consultant, helping clients (usually in the retail industry) improve their productivity. Nathaniel is a meticulous proofreader and copyeditor, having taken (and enjoyed) a copyediting class in college and serving for over a year as one of the primary editors of the "featured articles" that appear on Wikipedia's front page. He is available for copyediting, rewriting, and proofreading work, and may be contacted at nathaniel.sheetz@gmail.com.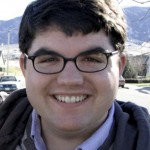 Gregory J. Campeau is a junior history major at Amherst College. In addition to writing news, editorial pieces, and verse, he has edited several student publications, including Amherst's Indicator, a fortnightly journal of political and social thought. His new blog can be found at http://stubbornantiquary.wordpress.com/.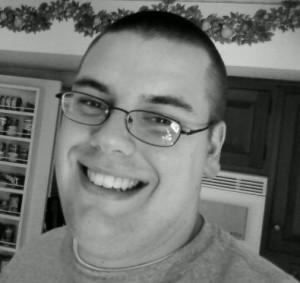 Daniel Coleman is a graduate student in philosophy at the Catholic University of America and a freelance editor. Prior to beginning his graduate studies, he worked full-time as an editor, project manager, and editorial consultant for several firms, specializing in education. His wide-ranging freelance work has included children's literature, programming language manuals, and numerous websites. Daniel writes for LewRockwell.com and has presented at the Austrian Scholars Conference. You can visit his website here or send him mail here.
Mike Reid, a recovering communist academic, has an MA in Canadian history from Trent University and teaches writing techniques at the University of Winnipeg.
Duane Schreiber earned a Bachelor of Arts in Philosophy and a Master of Public Administration focusing on Healthcare Administration from Texas Tech University. He worked with a non-profit healthcare organization in Amarillo, TX before joining the Air Force. He is currently the Chief Information Officer for the 7th Medical Group at Dyess Air Force Base, Texas.
Volunteer Podcast Narrators
Gil Guillory is  an engineer, manager, and liberty entrepreneur in Houston. Mr. Guillory also helped mix our podcasts for vol 1.
Shepard Humphries is a director for the Wyoming Republican Liberty Caucus.
Manuel Lora is a Photographer, dad, Peruvian; multimedia guy. Mr. Lora also helped mix our podcasts for vol 2.